NIOBRARA SUPERTUBES
39862 Hwy 12 (3 Miles east of Valentine) • (402)-376-2956
Owned BY RICH, INC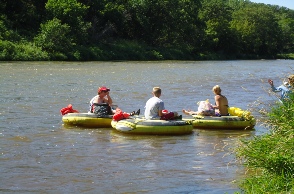 Supertubes is here to offer you a beautiful ride down the scenic Niobrara River, located in the heart of the Sandhills of Nebraska. Peaceful rides in kayaks, canoes, and tubes are available for exploring the breath taking Niobrara River located near Valentine, Nebraska.
We offer a variety of tube trips as well as the highest quality canoes and kayaks available on the Niobrara River. Our reliable service and 25 years of experience will ensure you have an excellent river trip!

Featuring trips through the Ft. Niobrara Wildlife Refuge and Smith Falls!







Niobrara River tubing / tube rentals / niobrara river / Niobrara River rafting / Niobrara River Outfitter / Niobrara Camping / Valentine Ne. tubing
Niobrara River Canoeing,Niobrara River Tube Rentals
Niobrara River Kayaking, Niobrara River Tubing Trip